July 2020 Update
2019 Agricultural and Environmental Law Conference in Annapolis, MD  image by Edwin Remsberg
2020 Annual Agricultural and Environmental Law Conference is Moving Online!
ALEI Collaborates to Create a Produce Safety Rule "How-To" Webinar Series
ALEI Faculty Legal Specialist, Nicole Cook, awarded NERME grant for "MyFaRM"
ALEI Welcomes New Program Coordinator, Marta Manzano
COVID-19 ALEI Response to the Community 
Paul Goeringer Appointed Board Member of MARBIDCO
Thilmany Wins Outstanding AGNR Undergraduate Student Researcher Award
UMCP Faculty will Lead a New Project Awarded by USDA
2020 Annual Agricultural and Environmental Law Conference is Moving Online!
ALEI hosts an Agricultural and Environmental Law Conference each November. This event attracts agricultural professionals, attorneys, educators, environmentalists, farmers, policymakers, and students to discuss the complex intersection of environmental regulation and agriculture in Maryland. ALEI prides itself on hosting an event that brings farming and conservation experts together in a forum that allows for an exchange of ideas and education for conference attendees on current legal topics of interest.
Previous year's conferences have featured topics such as agritourism, aquaculture leasing, anaerobic digesters, alternative energy on the farm, developing topics in agriculture and the environment, and nutrient management. Due to ongoing uncertainty related to the global pandemic, ALEI is moving our annual conference online. We hope you will join us in this new endeavor! The conference will be offered over the course of three weeks with six sessions as follows:
Sessions 1 & 2 November 2, 2020, at 2pm and 3pm.
Sessions 3 & 4 November 9, 2020, at 2 pm and 3 pm.
Sessions 5 & 6 November 16, 2020, at 2 pm and 3 pm.
University programs, activities, and facilities are available to all without regard to race, color, sex, gender identity or expression, sexual orientation, marital status, age, national origin, political affiliation, physical or mental disability, religion, protected veteran status, genetic information, personal appearance, or any other legally protected class. If you need a reasonable accommodation to participate in any event or activity, please contact umaglaw@umd.edu
ALEI Collaborates to Create a Produce Safety Rule "How-To" Webinar Series
By: Sarah Everhart 
In the past few years, many produce growers in our region have attended a mandatory full-day training class to learn about the requirements of the Produce Safety Rule (PSR). According to state Departments of Agriculture, however, there are common reasons why farms, despite best efforts, are not non-compliant with the PSR. In an effort to help farmers achieve compliance, the Maryland Food Safety Network, made up of experts from the Maryland Department of Agriculture, University of Maryland, University of Maryland Extension, and ALEI, has created a monthly webinar series on how to remedy common areas of PSR non-compliance. The series, titled "Food Safety Fridays- a 'How-to' Webinar Series" will be held one Friday each month from May to November. The next webinar on July 17, 2020, at noon, will focus on how to get a handle on agricultural water quality.
Show More
Because water is both essential to farming and a potential source of foodborne-illness-causing microbes, farmers subject to the PSR are required to take many actions related to water use on their farm. In June, we covered how to make a water system distribution assessment, allowing farmers to better evaluate baseline risks when it comes to their water sources. This month, we will address strategies to understand pre-harvest and post-harvest water quality through microbial testing. According to Angela Ferelli, Agent Associate in Food Safety at University of Maryland, "by giving farmers tips for how to communicate with water testing labs, how to interpret water test results, and how to manage post-harvest water quality during produce washing, we hope growers will feel more confident in using water quality information to drive farm operation decisions like when to lay drip tape, how to use water treatments, and how to investigate other water quality issues." This type of practical information will be provided in the webinar on July 17th.

This webinar series is recommended for operators who have attended a Produce Safety Rule Grower Training and want more information on how to apply what they learned and what records they need to keep to be in compliance with the PSR. Because the PSR is based in federal law and establishes national standards, growers from outside of Maryland are welcome to attend and will benefit from tuning in.

The series kicked off in May with a webinar on how to effectively and efficiently train your workers, followed by the June webinar on how to conduct a water risk assessment. All the webinars are recorded and are available for download on the ALEI food safety page and the University of Maryland Extension page. The other webinars in the series will be as follows:

July 17, 2020, How to: Get a Handle On Water Quality

-Learn how to properly test your water, communicate with the water testing lab, and how to interpret water test results.

August 21, 2020, How to: Manage Wildlife

-Learn how to conduct pre-harvest assessments for wildlife and how to create appropriate buffer zones for contaminated produce.

September 18, 2020, How to: Develop a Sanitation Program

-Learn how to identify equipment requiring cleaning and sanitizing (including transportation equipment) and create and implement cleaning and sanitizing schedules.

October 16, 2020, How to: Apply, Handle and Store Biological Soil Amendments

-Learn how to determine if your soil amendment is treated or untreated, establish composting protocols, and safely apply and manage untreated amendments on the farm.

November 20, 2020, How to: Put It All Together in a Food Safety Plan

-Learn how to structure what you have learned throughout the webinar series into a customized food safety plan for your farm.

According to ALEI Senior Legal Specialist, Sarah Everhart, "we wanted to end the series with a webinar on food safety planning because, although not required by the PSR, a food safety plan is a highly recommended tool farmers can use to organize and implement the many preventative food safety procedures required by the PSR. Drafting a food safety plan is an undertaking that many growers who took the PSR training course last winter indicated, in course evaluations, they want to accomplish this year. We hope this webinar series will help them to do just that." Register for each of the webinars today and anyone with questions can contact Everhart at 410-458-2475 or severhart@law.umaryland.edu

Funding for this series of webinars was made possible, in part, by the Food and Drug Administration through grant PAR-16-137. The views expressed in written materials or publications and by speakers and moderators do not necessarily reflect the official policies of the Department of Health & Human Services; nor does any mention of trade names, commercial practices, or organization imply endorsement by the United States Government.

 

Close
ALEI Faculty Legal Specialist, Nicole Cook, awarded NERME grant for "MyFaRM"
By: Nicole Cook
Nicole Cook, Environmental and Agricultural Faculty Legal Specialist at the University of Maryland Eastern Shore, and Berran Rogers, UMES Extension Small Farm Program Coordinator, were recently awarded an 18-month grant for $98,000 from the Northeast Extension Risk Management Education Center to provide free risk management education to farmers who are underserved by crop insurance. Their MyFaRM (Mastering Farm Risk Management) project is supported by USDA/NIFA under Award Number 2018-70027-28588, and focuses on reaching underserved farmers, including farmers growing or who would like to grow under-served commodities or "specialty crops."
Show More

MyFaRM is a series of classes for farmers on how to develop personal risk management plans in the areas of (1) production, (2) marketing, (3) financial, (4) human resource and (5) legal risk, with an emphasis on using Federal Crop Insurance and private insurance options to sustain and support the growth of their farming operations.

The MyFaRM team of instructors include experienced educators from ALEI, UMES Extension, University of Maryland Extension, Virginia State University, MARBIDCO, MidAtlantic Farm Credit, and other industry experts including farmers with experience in diversifying their farms and developing niche markets for their products, and the project provides three different learning opportunities for farmers.  First, a core group of farmers will commit to attend all of the classes, and will "graduate" with a five-year risk management plan that they developed for their farms. Second, farmers who can commit to attending all of the classes within any given risk topic will also be invited to attend those classes to learn about a particular area (or areas) of risk most important to their farming operation.  Third, the grant team is working with an internationally-renowned video production company, The Carlin Company, to ultimately offer a 10-part series of online, self-guided educational webinars to be made available for free on UMES Extension's Small Farm Program's website and the ALEI's website.

The classes will kick off with an introductory class at UMES Extension's 2020 Small Farm Conference this November.  Participating core-farmers will be granted a scholarship to attend the entire 2020 Small Farm Conference. And all farmers who enroll to attend the Marketing Risk classes at the end of the series next summer will also be able to attend the last class in the series, which will coincide with the 2021 Small Farm Marketing Bus Tour.

In addition, core-farmers who complete the series of courses will be provided scholarships to attend demonstration courses and field days offered by the UMES Extension Small Farm Program throughout the summer and fall of 2021, including learning about harvesting and processing specialty crops for markets.  Core-farmer graduates of the program will also receive scholarships to attend the 2021 Small Farm Conference in November 2021.

Participants in the core-farmer group must commit to attend a minimum of 8 of the classes, and all must commit to attending the introductory class and all of the classes on Financial Risk.

Lots more information will be coming very soon!  We'll begin accepting applications for our core farmers in September and registration to attend any of the topic classes will also be available in September.  In the meantime, please help us spread the word about the program, and please contact Nicole at 410-651-6182 or Sharon Ward at smward@umes.edu for more information.

 

Close
ALEI Welcomes New Program Coordinator, Marta Manzano
By: Mayhah Suri
ALEI is pleased to welcome our new Program Coordinator, Ms. Marta Manzano. Manzano was interested in the position due to the opportunity to do "rewarding and meaningful work in an organization that provides services to a hard-working group that is the heart and soul of each community."
Show More
Manzano previously worked at the University of Maryland A. James Clark School of Engineering as a specialist in the Mechanical Engineering Graduate Office, and at George Mason University in the Office of International Admissions. She has an undergraduate degree in French and Italian Language from the University of Maryland College Park. She also holds a Master's of Science in International Management from the University of the Maryland University of College, and she is currently pursuing a master's in International Education Policy at the University of Maryland College Park. She brings with her a wealth of experience in program management and event coordination.

Manzano was born in a rural town in El Salvador. Her connection to agriculture began at a young age. She recalls, "I grew up eating fresh milk and handmade cheese. We raised our own livestock and grew vegetables in our own gardens." Due to these experiences, Manzano says she, "grew up appreciating agriculture and the farmers who dedicate their lives to this work."

Manzano will manage communications, assist in event planning, and help ALEI continue to grow and provide resources for Maryland's agricultural community. The team is glad to have Marta onboard!

You can contact Marta at umaglaw@umd.edu 

Close
COVID-19 ALEI's Response to the Community 
By: Marta Manzano
ALEI member institutions, University of Maryland College Park (UMPC), University of Maryland Baltimore (UMB), and the University of Maryland Eastern Shore (UMES) have been working diligently to provide helpful resources to the agriculture community. In early April, ALEI created a COVID-19 resources page to provide the most up-to-date information on COVID-19.
Show More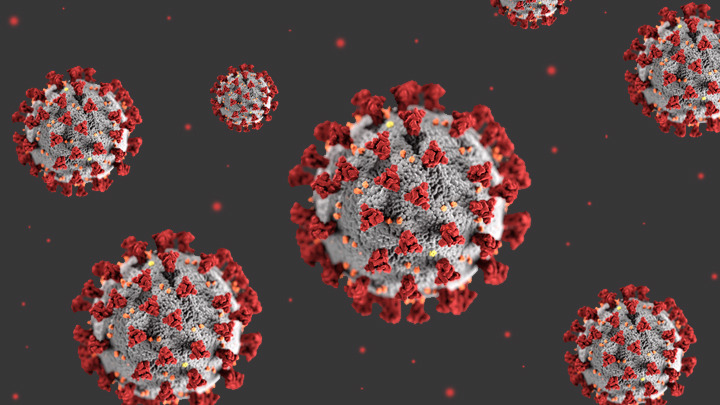 One of the resources provided is the Essential Maryland Worker Permit Downloadable Template and the Essential Maryland Contractor Permit Downloadable Template. The Governor of Maryland's executive stay-home order of March 23, 2020, closed all nonessential businesses statewide. Agricultural labor was identified as a critical component of the food supply chain and therefore, deemed essential. The ALEI team was quick to respond to the need for essential food and agriculture workers by creating both of these permit templates. Between March and June 2020, the permits were downloaded 1,500 times.

Michelle Protani-Chesnik, a member of the Maryland Agriculture Commissions as well as a poultry farmer on the Lower Shore shared her gratitude. "Having a permit is essential to our ag[riculture] business since we live in Maryland less than a mile from the Delaware Line. Many of our suppliers are based in Sussex County, Md.  Farmers have been stopped and without a permit threatened with fines if caught there again. Thanks for the permit!"

Professor Dawn Thilmany McFadden, Associate Director of the Office of Community and Economic Development and Professor of Agriculture and Resource Economics at Colorado State University, said, "Access to guidance, fact sheets, and webinars from those with expertise in ag[riculture] law, but also with a strong background in agricultural economics and policy issues is a key need of the ag[riculture] and food sector during this COVID event."

Jennie Schmidt, past president of the Maryland Grain Producers Board and a delegate to the U.S. Grain's Council who is also a farmer on the Eastern Shore commented on how the permits were used. "My whole crew has them plus we modified it a bit and put one in each farm truck so when we were running farm errands for parts and such, it had a statement about us running essential farm errands and functions. No one to my knowledge needed to produce it as documentation but it was peace of mind that we and our workers had proof if needed."

The University of Maryland Baltimore published a news story in May about the ALEI's work to address the needs of the community. To read more, please visit:

https://www.umaryland.edu/news/archived-news/may-2020/alei-helps-guide-farmers-through-covid-19.php

Close
Paul Goeringer Appointed Board Member of MARBIDCO
 By: Marta Manzano
Extension Legal Specialist Paul Goeringer has been appointed by Governor Hogan to serve as a board member of the Maryland Agricultural & Resource-Based Industry Development Corporation (MARBIDCO). MARBIDCO is an economic development organization chartered by the State of Maryland. The mission of MARBIDCO is to help (for the most part) small and family-owned businesses in the farm, forestry, and seafood industry. To learn more about MARBIDCO's work and resources, visit https://www.marbidco.org/index.html.
Show More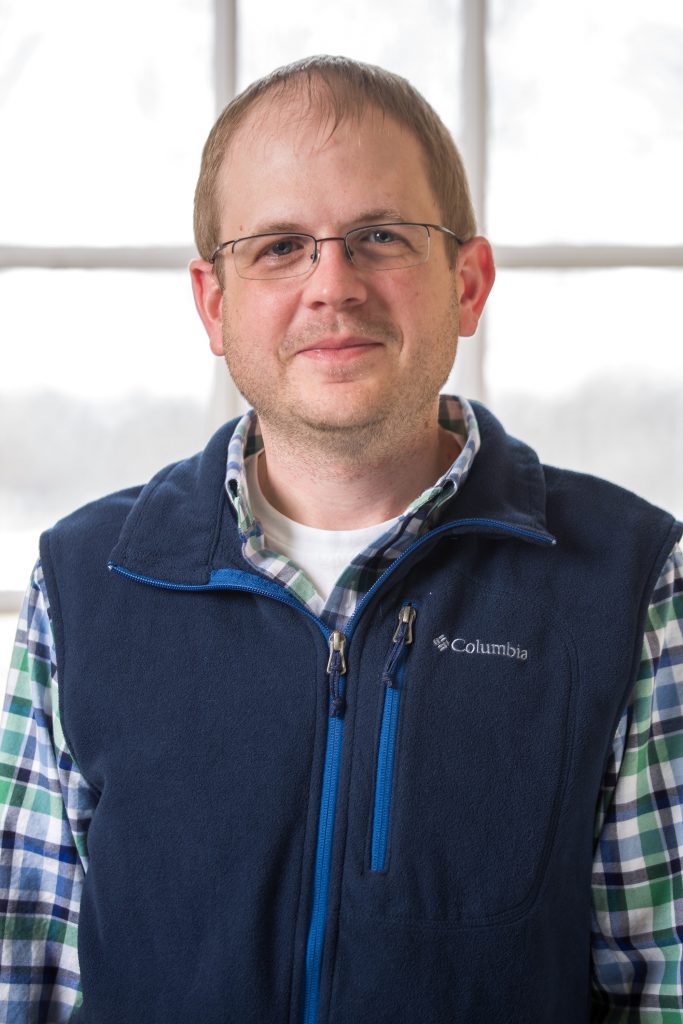 Goeringer will serve a minimum of four years as a Board of Directors Member starting in July 2020. In this role, he will be involved in board meetings, voting on new MARBIDCO programs and policy changes as well as attending agricultural events. Goeringer was selected by MARBICO's Executive Director, Stephen McHenry, as a member to replace Dr. Howard Leathers, Associate Professor, Department of Agricultural & Resource Economics at the University of Maryland College Park.  Goeringer was chosen for this role for his legal and agricultural expertise, which will bring a different and unique lens.

Goeringer is excited to take on this new role as he believes it will be a magnificent opportunity to assist the MARBIDCO in the creation of new programs that aid Maryland farmers.  Goeringer praises MARBIDCO for its heavy involvement in assisting new farmers in Maryland throughout the COVID-19 pandemic, which he believes shows its dedication and commitment to the community. Goeringer's participation as a board member will highlight the commitment of ALEI and the Department of Agricultural & Resource Economics at the University of Maryland to helping new farmers by providing feedback on how they would benefit from MARBIDCO's programs. "This will be a great opportunity to network with other board members to foster new working relationships to create more resources for Maryland's agricultural industry," said Goeringer.

 

Close
Thilmany Wins Outstanding AGNR Undergraduate Student Researcher Award
By: Marta Manzano 
As the spring semester comes to a close, the College of Agriculture and Natural Resources' (AGNR) Dean's Student Advisory Council (DSAC) recently announced their academic award winners during a virtual awards ceremony.  Elizabeth Thilmany, a senior at the University of Maryland, College Park who is double-majoring in Agricultural and Resource Economics (AREC) and Geographical Sciences, was named the AGNR's outstanding undergraduate student researcher.  This award recognizes the significant and long-lasting research contributions made while working on projects within AREC for the Agriculture Law Education Initiative (ALEI), an MPowering the State initiative, and the Center of Excellence at the Nexus of Sustainable Water Reuse, Food, and Health (CONSERVE), a USDA-NIFA funded center of excellence, programs.
Show More
The AGNR Dean's Student Advisory Council is an organization of undergraduate AGNR students representing and communicating the student's voice to the Dean.  DSAC also supports student events within the College, and members of the Council serve as leaders throughout the College.

         "Elizabeth is a dedicated researcher who throws herself into any research project she is given," said Paul Goeringer, Extension Legal Specialist and senior faculty specialist in AREC.  "When the pandemic broke out, Elizabeth was instrumental in developing the initial research on a number of issues ALEI was being presented with.  For the past academic year, Elizabeth has worked to develop model farms within the state to demonstrate the value of a farm succession plan.  Once finalized, these models will help show in economic terms the impact of a lack of a proper succession plan on a family farm.  This work will really assist AREC and ALEI as we educate producers and other stakeholders on the importance of succession planning."

         Thilmany has also provided research assistance to CONSERVE,  "Elizabeth has worked with us to help answer a common question our stakeholders have: What are the regulations around water reuse? Water reuse, the process of using treated municipal wastewater for a beneficial purpose like irrigation, is regulated differently across the country. Elizabeth's research will help the CONSERVE Extension team answer these questions in digestible, easy-to-understand publications," said Mayhah Suri, faculty specialist and Extension specialist with CONSERVE and AREC.

         "It has been a real privilege to continue contributing to the meaningful work of ALEI and Conserve, so being awarded for these projects is an extreme honor," Thilmany said.

         Congratulations again to Elizabeth Thilmany on this accomplishment!

Close
UMCP Faculty will Lead a New Project Awarded by USDA
By: Samantha Watters
The project will produce educational resources for Extension agents and attorneys to help farmers and rural landowners understand drawbacks and benefits
Show More
Researchers at the University of Maryland College Park (UMCP) were recently awarded nearly $500K by the United States Department of Agriculture's Agriculture and Food Research Initiative (AFRI) to lead a new multi-institutional investigation of solar power production on rural or agricultural land. With large-scale solar projects expanding quickly throughout the United States and new economic and policy incentives for renewable energy sources, agricultural land has become both a desirable and increasingly controversial site for solar panel installation. Leasing rural or agricultural land for solar production can provide many potential benefits to the landowner or farmer, but may also represent economic losses to the agricultural sector while changing the identity and dynamics of rural communities. These costs and benefits have not been fully explored by researchers, and without this knowledge, there is confusion among landowners about how to make sense of offers to lease their land for solar power production. With this new grant, researchers will be filling in these gaps in knowledge to help lay the groundwork for larger-scale nationwide research and education programs on solar power to serve rural landowners and ensure they can make the best possible decisions.

"People are very passionate about this issue of solar power on agricultural land, but it is confusing for farmers and landowners. And only a handful of attorneys in Maryland have any experience with the legalities involved," explains lead investigator Paul Goeringer, senior faculty specialist with the Department of Agricultural & Resource Economics (AREC), UMD Extension specialist, and a member of the Agricultural Law Education Initiative (ALEI). "We are looking at solar power from a legal standpoint with the help of expertise from partners at Oklahoma State University, and focusing on rural development with the help of colleagues from Cornell University. What are the legal and economic implications for solar power on agricultural land? Being able to say here is what a good lease looks like for your land, here are jobs lost and created, here are the impacts to communities – we can give people a better and more well-rounded view of how solar development would impact their lives."

By partnering across Maryland, Oklahoma, and New York state to conduct this initial research, the team is hoping to represent different types of markets nationwide and give a sample of how this could apply to the country. The project will begin with a needs assessment to evaluate what people have seen in land leases they have been offered by solar companies, as well as their current knowledge and confusions around solar power production to better define what educational materials and outreach efforts are needed. Resources produced from this research will be targeting attorneys and Extension agents primarily, taking a train-the-trainer approach that educates the main resource centers that rural landowners and farmers will be seeking out when they want to learn more. 

"As the value of land changes, and as the prices that people can command in the market go down, farmers face a lot of pressure for a lot of reasons to add solar panels to their property for economic stability," says Mayhah Suri, faculty specialist in AREC and ALEI. "And that comes with a lot of positives and negatives, and also a lot of emotions. How will this change the rural economy and rural culture? A lot of people are addressing many different aspects, but UMD's particular focus is on the leasing part of this. If farmers do decide to go with this option and lease their land for solar power, how can they ensure they are getting the best deal possible, and how can they make sure they actually understand what they are agreeing to?"

In order to address these questions, the researchers will be surveying rural landowners to really make sure all of their legal concerns, responsibilities for solar panel maintenance, pricing, and leasing confusions, and the pros and cons economically and legally are examined across the agricultural sector. 

"Our goal is that once we start surveying landowners, we can try to assess, what is a good rental rate?" says Goeringer. "This really isn't understood right now. If we can get a sense of rental rates, we will have better information on what is a good deal to educate landowners."

"This whole area is something that has not been explored from an Extension perspective much yet in Maryland since it is somewhat newer, and so most of the feedback we've gotten on solar power from our stakeholders really guided this project so that we can meet the needs of the people who actually have questions," adds Suri. 

In addition to educating attorneys and Extension agents, the team hopes that findings will help inform policy, serving as a contextual background to help local legislators and community boards make the best-informed decisions possible for their constituents. "We are hoping this work can develop the blueprints for how this research can be replicated nationwide, and to lay some groundwork for what a baseline land lease should look like from a policy perspective," says Goeringer. 

"I'm really proud of the role that Extension and the College of Agriculture & Natural Resources (AGNR)  can play in answering difficult questions like these that rural communities have," says Suri. "As new technologies emerge, there are new opportunities, but also new opportunities for things to go wrong, and I'm proud of my role in trying to answer those questions for rural Marylanders, and if this model is successful, for rural communities across the country." 

Goeringer adds, "This is just one project that AGNR is involved in on solar power, and it fits in nicely as a niche with some of the broader research on these issues. We are looking at this method of green technology from a perspective of profitable agricultural systems to answer the major questions of economic and agricultural losses and gains, and give people the tools they need to make smart decisions."

This work is supported by the Agriculture and Food Research Initiative (AFRI) program from the U.S. Department of Agriculture, National Institute of Food and Agriculture (USDA-NIFA), Award # 2020-68006-31182.

 

Close