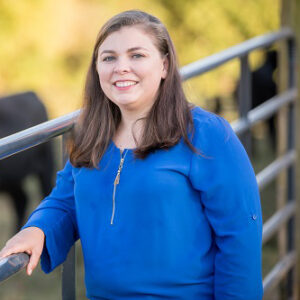 Jessica Armacost
Agriculture Business Development Specialist
Baltimore County Office of Agriculture
Biography
Jessica "Jess" Armacost serves as the Agriculture Business Development Specialist in the Office of Agriculture in Baltimore County's department of economic and workforce development.
She earned her bachelors in Agriculture Science and Technology from the University of Maryland, College of Agriculture and Natural Resources. In 2009, she earned a M.A. degree in Contemporary Communications from The College of Notre Dame in Baltimore. Jess served as the Executive Director of the Pennsylvania Dairy Princess and Promotion Services for five years. In 2014, Jess served in the Secretary of Agriculture's executive office at the Maryland Department of Agriculture (MDA). In this role, she served as the Executive Secretary to the Maryland Agriculture Commission and the Maryland Young Farmers Advisory Board. While at MDA Jessica served as the Public Outreach Coordinator and managed the Century Farm and Agriculture Hall of Fame programs. In 2020 Jess founded AgGrow Management, where she worked with farmers to improve their profitability and business management.
Jess is a 2022 graduate of the LEAD Maryland Fellowship Program, a University of Maryland Extension Signature Program. She serves as secretary on the University of Maryland College of Agriculture and Natural Resources Alumni Association, Board of Directors.
Jess and her husband Jason, along with their four boys Grayson, Callen, Graham, and Clayton own and operate Corner Mill Farm, a 90-acre beef and crop farm. The Armacosts market their beef directly to consumers in the winter months each year.