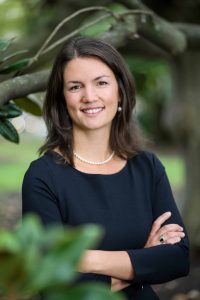 Lindsay P. Reames
Director of Sustainability and External Relations
Maryland and Virginia Milk Producers Cooperative Association
Biography
Lindsay is the Director of Sustainability and External Relations for Maryland & Virginia Milk Producers Cooperative Association. She is a member of the Executive Leadership Team and leads the development and execution of the Cooperative Sustainability and Communications Initiatives. In this role she is building on the relationship with customers to develop a value chain that helps cooperatives and businesses reach their sustainability goals together.
In 2017, Lindsay was appointed by Governor McAuliffe to serve in his administration as the Assistant Secretary of Agriculture and Forestry for the Commonwealth of Virginia. In this role she led several significant, high-profile policy and programmatic initiatives within the Secretariat focusing on new crop development, environmental challenges and economic incentives. Prior to this position she served as the Assistant Director of Governmental Relations for the Virginia Farm Bureau Federation.
Lindsay holds a master's degree in public administration and a bachelor's degree in agriculture and applied economics from Virginia Tech. She is among the tenth generation to grow up on her family's farm in Loudoun County, Virginia. She and her family reside on their Century family farm in Amelia, Virginia.